Happy New Year, everyone! If you write children's books, I have one more resolution for you for 2016. If you don't belong to SCBWI, join. If you're a member but not an active one, get involved. And if you're already involved, step up and volunteer to help or join the regional team. I promise you won't regret it.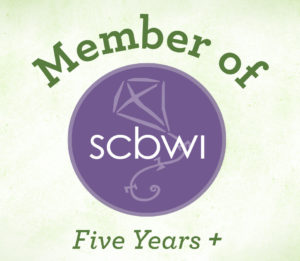 The SCBWI (Society of Children's Book Writers and Illustrators) is a fabulous organization. Since joining, I've learned and grown as a writer and found my tribe as a person. At this year's Florida regional conference in Miami, we heard from so many fabulous faculty members: Jonathan Maberry, Michele Hodkin, Christina Diaz Gonzalez, Debbi Ohi, and Tammi Sauer–and those are just a few of the authors, not mentioning the agents and editors.
My top three takeaways from the conference this year:
1. Help other people in the industry as much as you can. The publishing business is a business, but it's not a competition. Helping each other matters. I am so grateful for the opportunity to help writers in my local critique group and celebrate their successes. I often learn even more from them in the process.
2. Step outside of your comfort zone. Maybe this means striking up a conversation with someone in the field, even if you're an introvert. Maybe it means writing ambitiously or accepting well-considered feedback. As your comfort zone grows, so will other areas of your life.
3. Tension is everything. Whether internal or external, in the setting, tone, action or in relationships, keeping tension on every page of your manuscript will keep your readers turning the pages.
If you're a member of SCBWI, what are some the reasons you love it? Do you have other organizations that have made a huge impact on your writing life? Feel free to share below in the comments!
Music for today: I Know What I Am by Band of Skulls